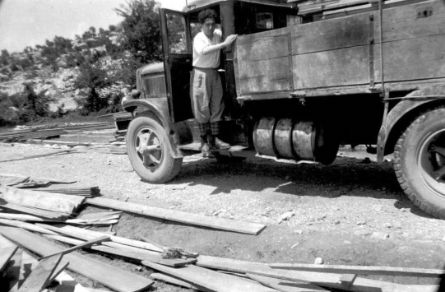 Tefik Çanga has been established since 1947. Presently, the company is one of the leading chair manufacturers in Kosovo, with a young and highly motivated, professional team.
Long experience with solid wood working and highly advanced technology enables Tefik Canga to produce high standard and qualitative products on consumer's demand. We are a pioneer in the chair industry, offering the market greater choice, innovative and unique designs.
Tefik Çanga
Our company has been designing and manufacturing high-quality chairs for over 75 years. We pride ourselves on using only the finest materials and craftsmanship to create comfortable and stylish seating solutions for homes and businesses.

Our team of skilled designers and craftsmen are passionate about creating chairs that not only look great, but also offer the ultimate in comfort and support. From traditional to modern, we have a wide range of styles to choose from, and we also offer custom options to ensure that you get the perfect chair for your needs.

In addition to our commitment to quality, we are also committed to sustainability. We use eco-friendly materials and manufacturing processes to ensure that our chairs are not only stylish and comfortable, but also good for the environment.